Salusfin Energy Solution gives new dimension to your building / home energy consumption and brings you range of opportunities to increase working / living conditions and control your energy consumption.
With Salusfin solution you can adjust electrical or water circulation based heating to follow your daily or weekly needs. You can also control ventilation and air conditioning.
Solution maintains a comfortable indoor temperature when you are at building / home and allows the temperature to drop at night, when you are off to work, weekend or on a holiday trip.
Optimization service and machine learning capabilities support you in saving energy.
Manage your electrical appliances at the convenience of your smartphone.
We provide real-time electricity consumption and energy costs on your smartphone.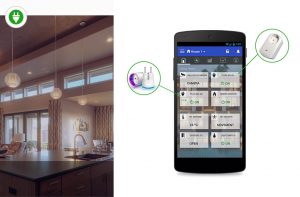 Salusfin Temperature Control
Salusfin solution allows control of central water heating using intelligent central thermostat with built-in features like measuring water and ambient temperature as well for ventilation / quick temperature drop. In addition to that, individual radiator thermostats in each room can be individually controlled and scheduled.
Intelligent central thermostat is suitable for direct electricity heated house in combination with the radiator thermostats. Central thermostat can be scheduled / remotely controlled and scheduled at your convenience.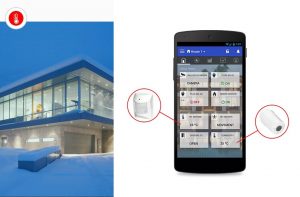 E-vehicle Smart charging
You can manage vehicle charging utilizing lowest electricity rate hours.
Plug in your Electric vehicle when you get home and have it ready for you to use the next morning. Salusfin chooses lowest electricity rate hours for charging your car.