Tapio Toivanen
Chief Executive Officer

Tapio Toivanen is co-founder and the CEO. He had worked as a Senior Program manager in Nokia Mobile Phone and as Senior Consultant in Ixonos Oyj. He has hands-on experience in managing complex international programs and projects. He has a great insight in sales consultancy and customer relations  management.
---
Henrik Jakobsson
Chief Sourcing Officer
Henrik Jakobsson is co-founder and the Chief Sourcing Officer and SCRUM master for APP-Cloud development. He has worked in technical roles as IT Manager and Senior Transition Manager at Nokia. Henrik has a genuine experience from IT management, sourcing and vendor management. Henrik has over 14 years of experience in the ICT area.
---
Radovan Janoso
Chief Technology Officer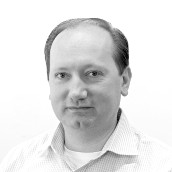 Radovan Janoso is co-founder and Chief Technology Officer. He has profound understanding and knowledge on product development. Radovan has over 15 years of experience in developing  IT systems.